Objects
See Collection
Poise
A candlestick holder that juxtaposes fine balance & poise with raw concrete solidity and strength.
Read More
THIS PRODUCT IS UNAVAILABLE
Poise is a representation of the potential for movement, a visual perception of the very nature of poise and elegance, like a dancer on Pointe. Contrasted with the strength and solidarity of concrete Poise creates a unique dichotomy of material and form.
Custom
If you are interested in custom materials or custom finishes for this or any of our other products we can work with you to create the perfect piece just for you.
Contact Us
If none of the above payment options work for you please contact us to see if we can arrange alternative options.

For more information about our returns and warranty policies see here

Learn more about how to pay at your own pace with Affirm: how it works
Product overview
base: 6" diameter
candle: 13" long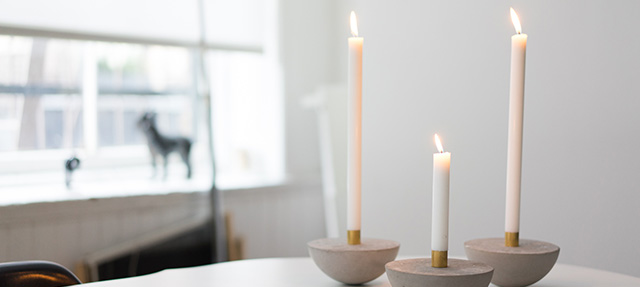 SPECIFICATIONS
Looking for more info on size, finish or other details?
Spec Sheet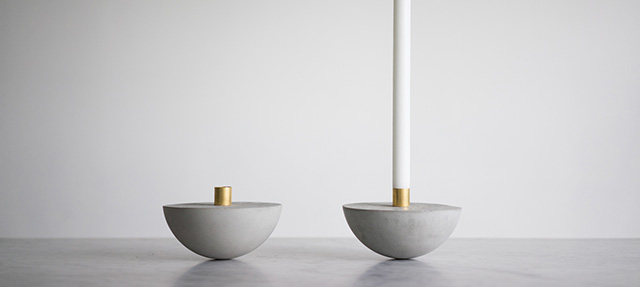 EXTRA CANDLES
We recommend using our pre-threaded, replacement candles.
Go
FAQ
Our objects collection generally ship out within 5 business days. Shipping time will vary depending on where it is being shipped to and which shipping speed is selected at checkout.

Yes each of our Object products are designed to be functional objects, the bottle opener really does open bottles and the candlestick can really be used as a candlestick.

We use a 'single' box packaging policy wherever possible which means that there isn't boxes inside of other boxes - this way we don't waste material. There are a few exceptions to this for instance if we are shipping a glass item that requires us to float the box for protection or if there are multiple items as part of the same order.

Yes we ship all over the world, see shipping prices and options at checkout, from USPS to DHL.