Case Studies
Over the years we have worked on a number of commercial and residential projects at various scales.
We also offer a range of design consulting services to develop custom pieces for specific spaces.
We are happy to share a few of our favorites. For more information about these or other projects contact us here or information about our trade discounts can be found in our FAQ section.
NEIGHBOURHOOD BAR
Located in Auckland, New Zealand Neighbourhood Brewbar is a bold statement of New Zealand style. Interior design by Wonder Group centered around Richard Clarkson Studio's Clouds. If you are in the area and up for some great food and drink check it out. 
---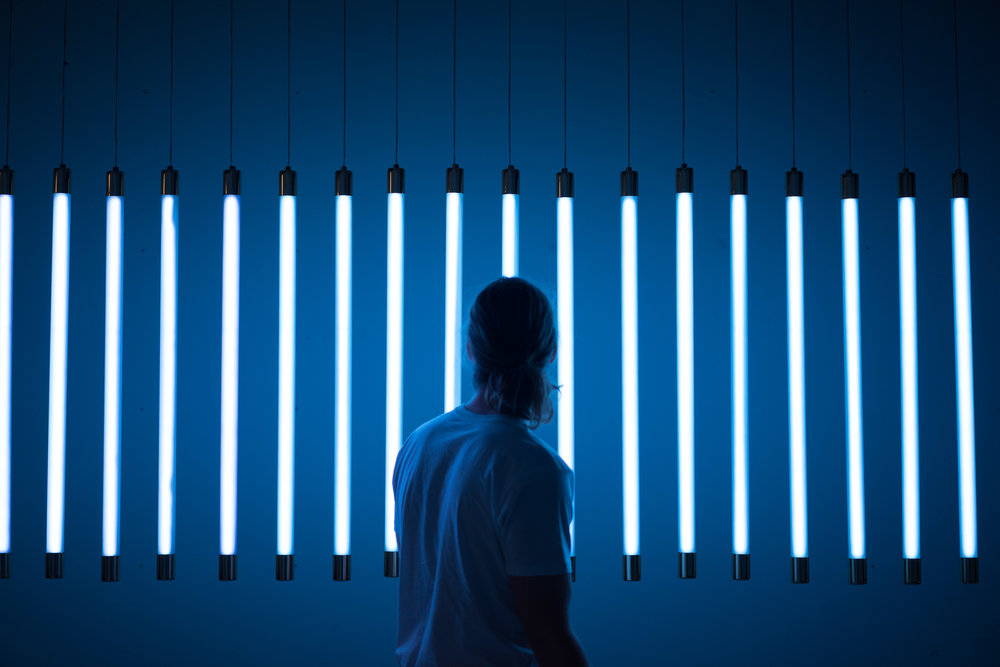 WALL OF SABERS
Designed for a pop up space the Wall of Sabers project became an interactive installation. The different modes of the Sabers driving the atmospheres and energy of the space - from bright music-responsive strobes to calming ambient waves of color - all with just a tap.
---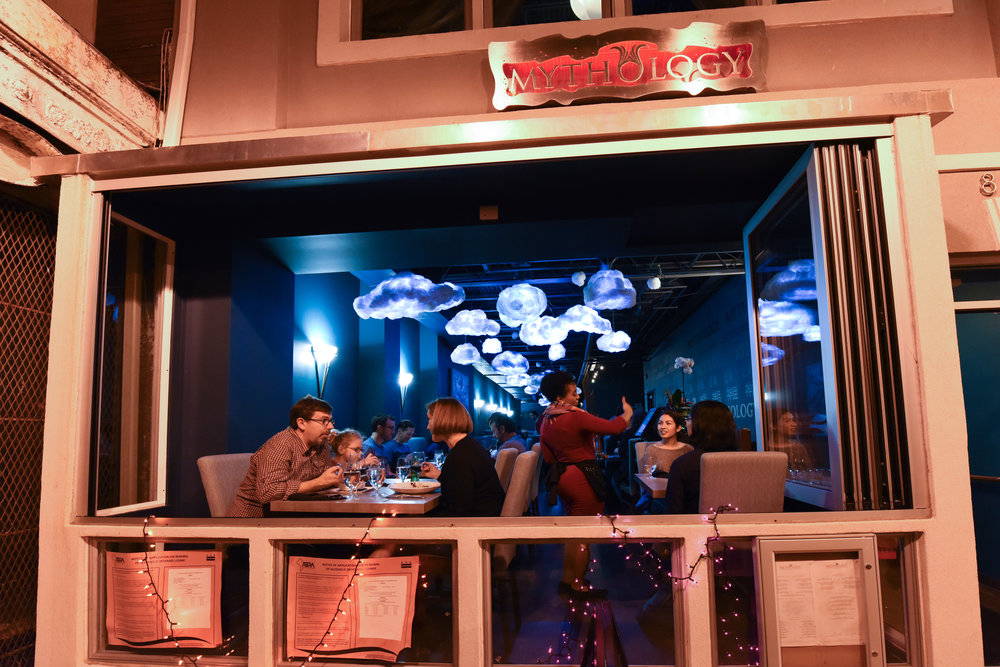 MYTHOLOGY
Poised in DC's 'Atlas neighborhood' Mythology Bar and Restaurant is a themed wonderland of lore and legend like nothing ever seen before. Interior Design by Lee Design and Interiors Richard Clarkson Studio Clouds play a pivotal roll in the style and atmosphere.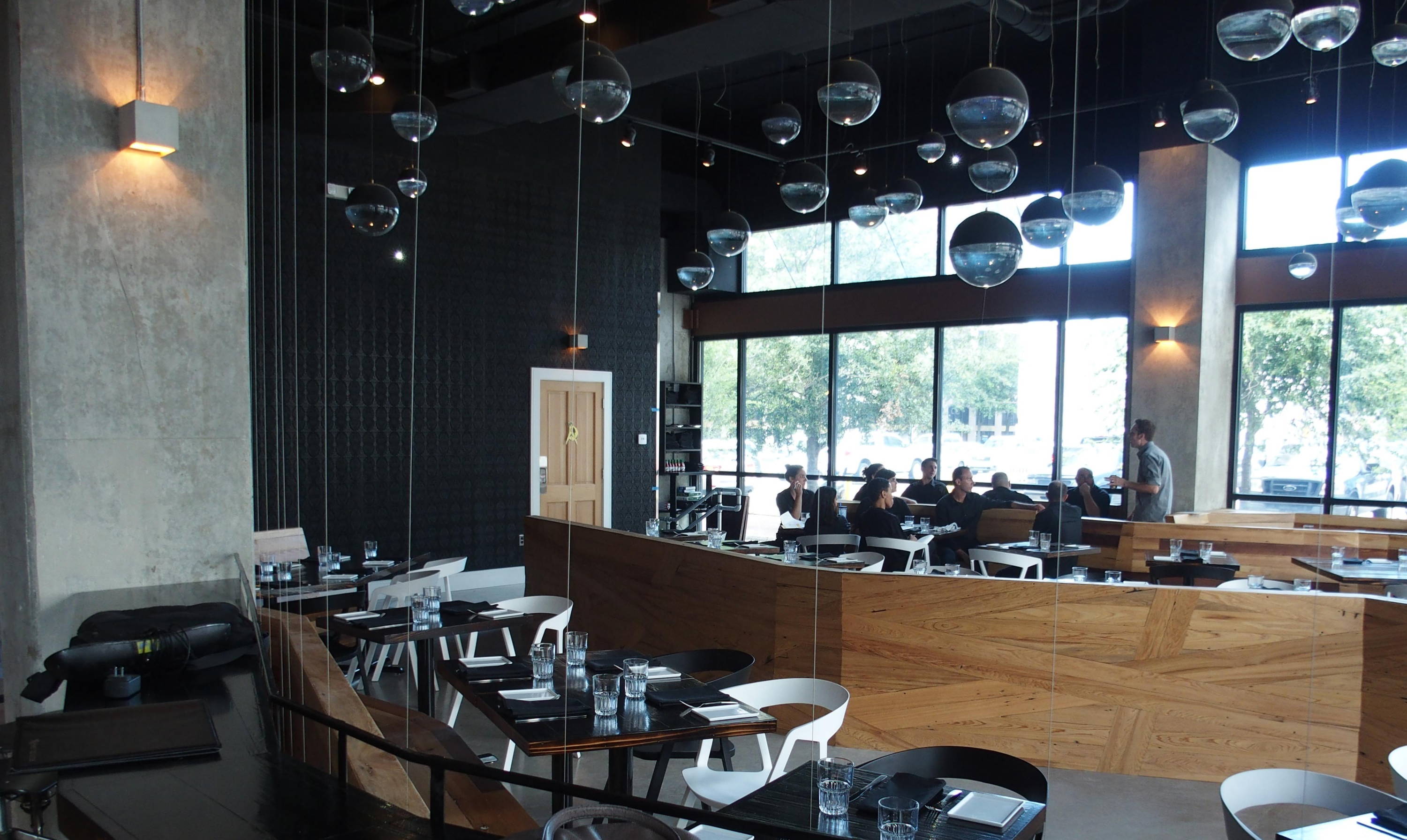 URSA MAJOR RESTAURANT
With the brief of creating a ceiling that embodied the universe Richard Clarkson studio custom designed an series of galaxy orbs. The orbs were illuminated spheres of rippling stars and stardust, activated via an intricate system of steel aircraft cable, pulleys and springs. Read More...
---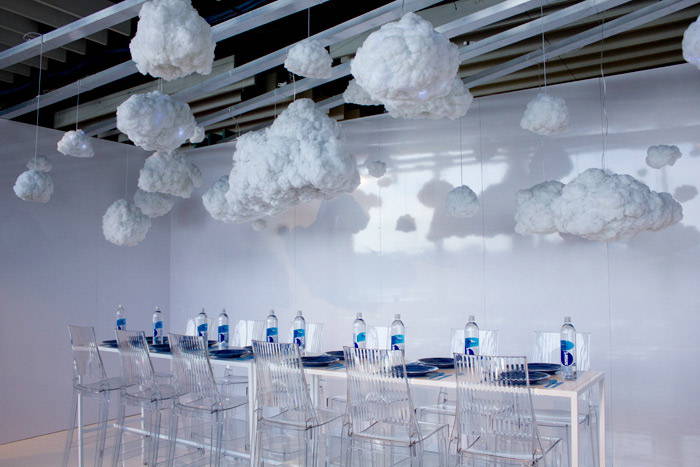 SMARTWATER INSTALLATION
At DIFFA Dining by Design in New York the Smartwater's space reflected the brand's natural water purification process, which is mirrored after rain clouds. The clouds designed by Richard Clarkson Studio lit up like a storm above the simple table setting. Photo by Cornelia Stiles.
---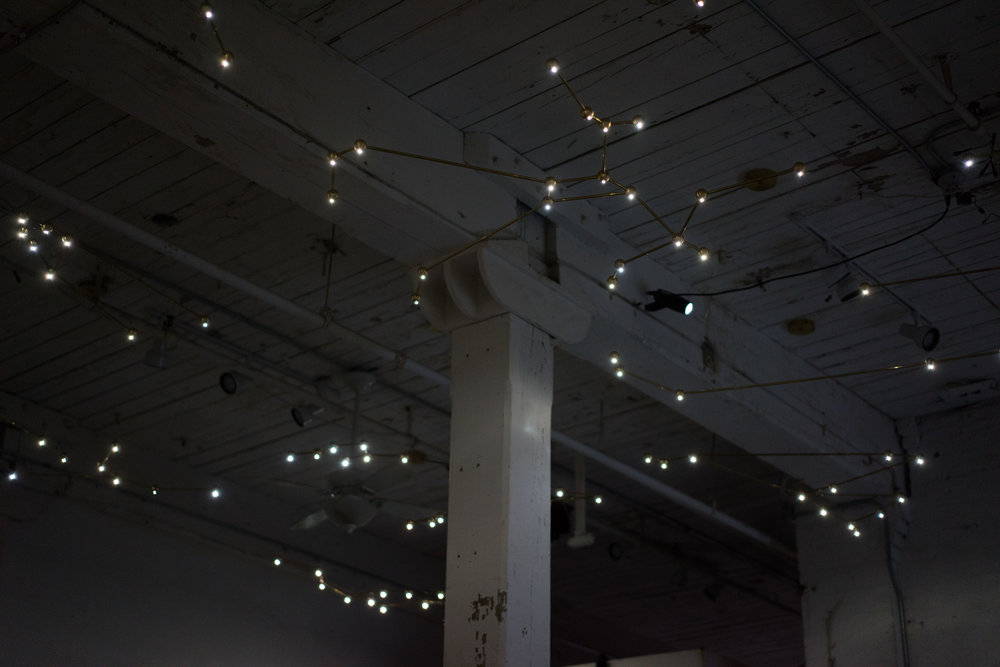 CONSTELLATION EVENT
Celebrating the launch of the studio's own Constellation lighting system Richard Clarkson Studio installed all twelve variations of the system in a single space. The starry canopy boasted 144 individual LEDs emanating a twilight not unlike an exceptionally clear night sky.
---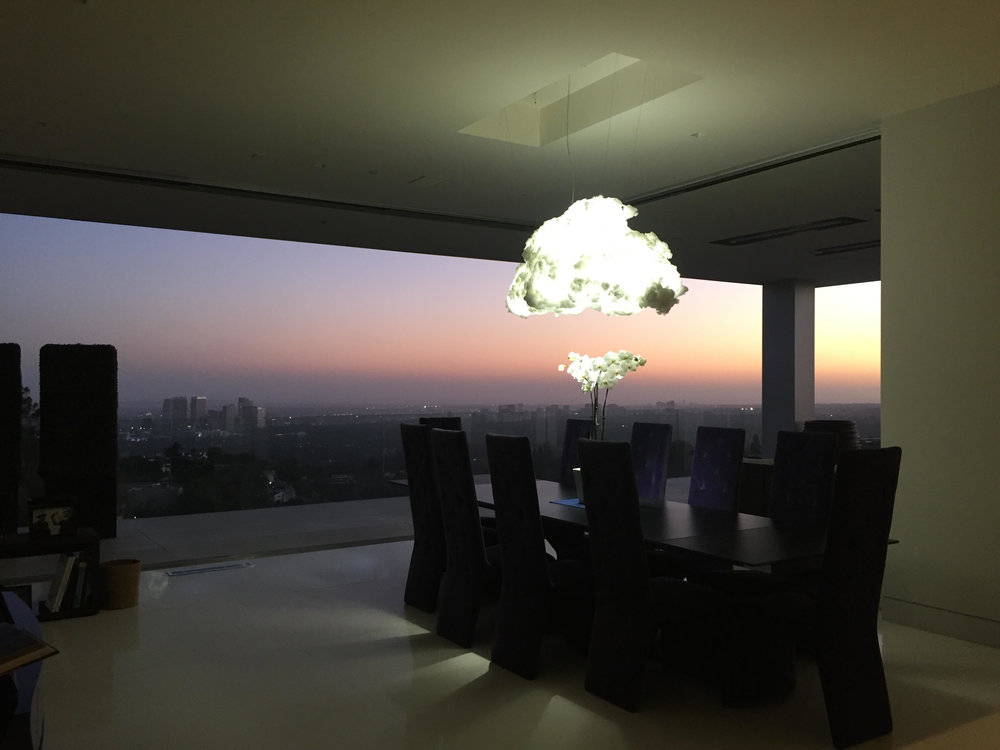 BEVERLY HILLS VIEW
Custom designed for this 90210 dining room the Cloud fixture by Richard Clarkson Studio features both omni LED bulbs and integrated spotlights. Designed to be dimmed independently the lighting can be adjusted to blend or highlight the stunning view. For more information about Custom Clouds visit here.
---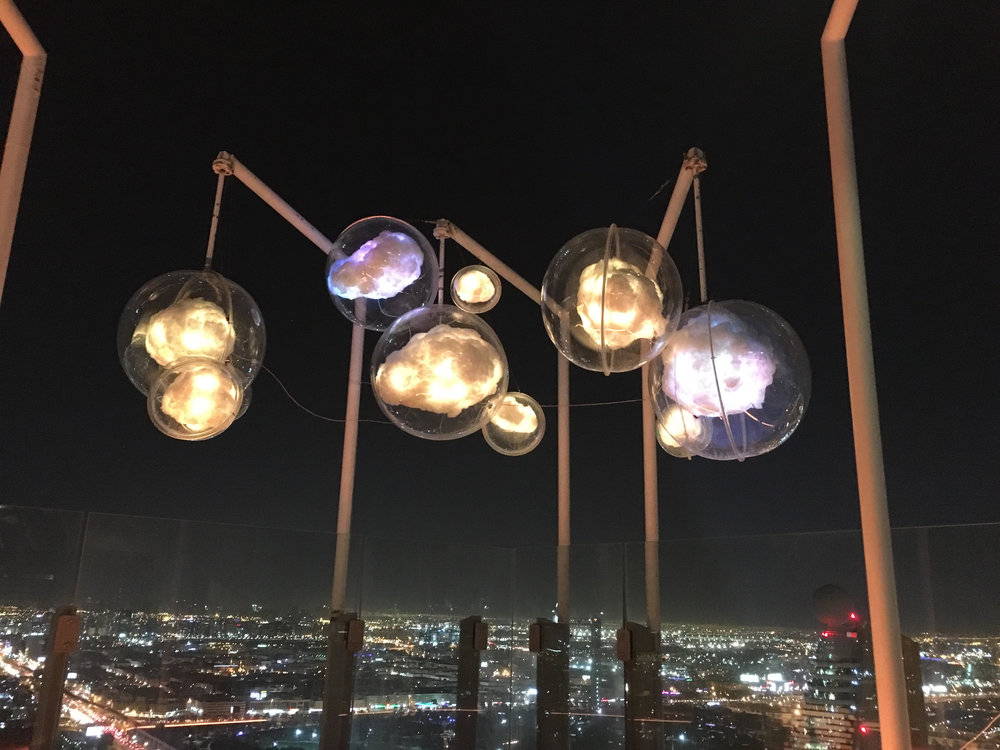 ROOFTOP CLUB DUBAI
Designing for the extreme weather conditions of Dubai's rooftops is no simple feat. Richard Clarkson Studio developed a system of protective globes to handle the intense wind, sand and sun. With the backdrop of the Dubai skyline the clouds truly added a sence of being up in the clouds.
---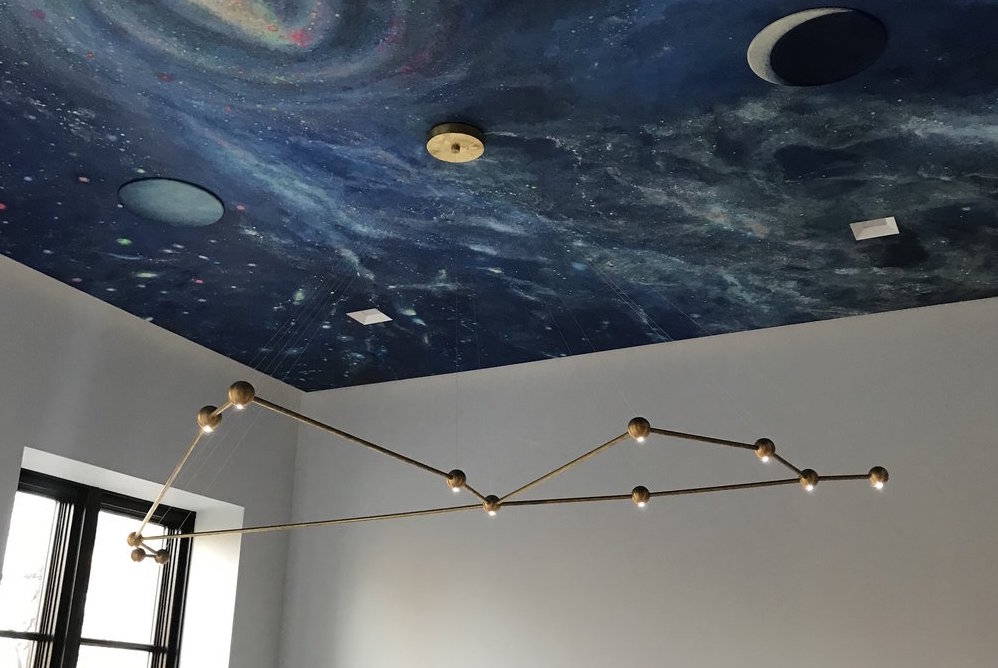 COSMIC BEDROOM NYC
The incredible ceiling of this New York bedroom is amplified by Richard Clarkson Studio's Capricorn light fixture. The 'nightlight' lamp adds a play of brilliance without covering or overpowering the mesmerizing celling artwork. For more starry inspiration visit the Constellation project page.
---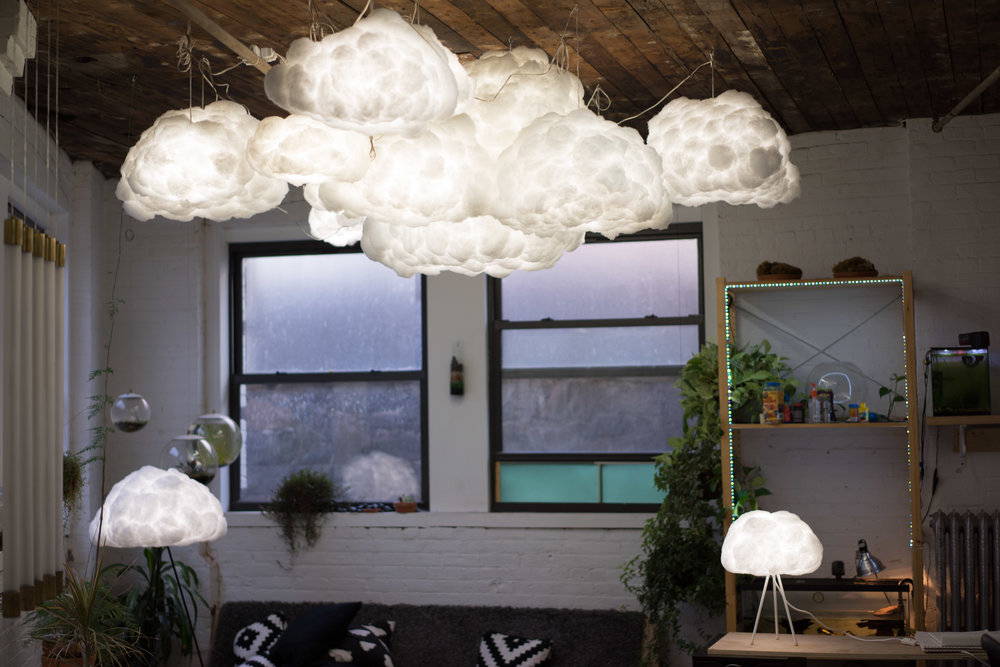 STUDIO FITOUT
When it comes to larger sized custom clouds the New York based studio recommends clustering smaller units closely together. This helps to create a more organic overall shape that is difficult to match with a single body. As an example Richard Clarkson Studio created a ceiling cluster in their own space.
---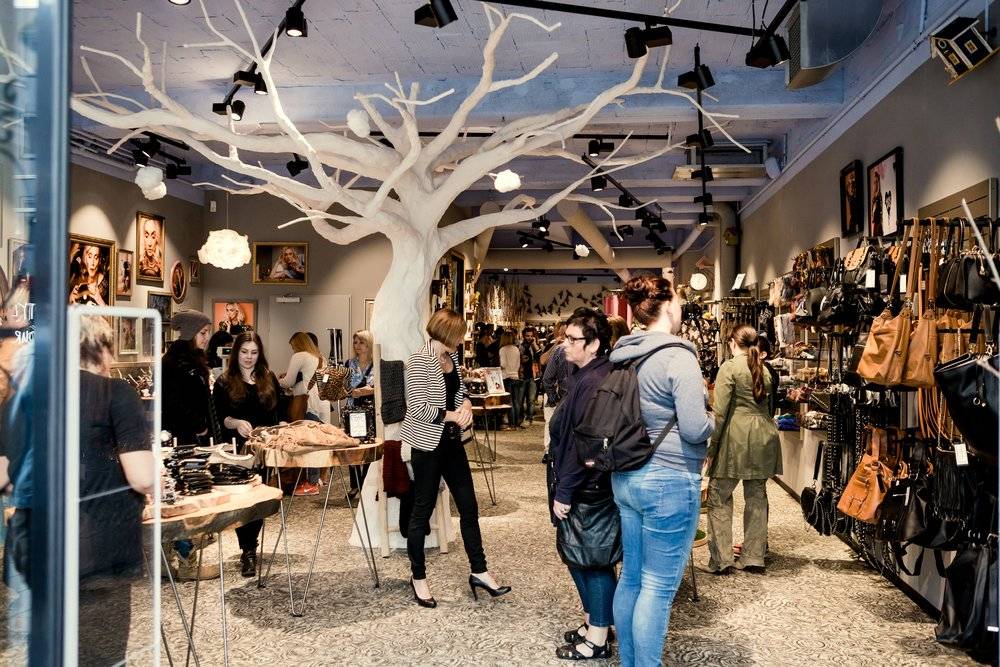 MÄDCHENWALD STORE
Accessories retail store in Braunschweig Germany called "Mädchenwald". When customers enter the dressing room they are greeted by the thunder of the clouds in the skies above and other customers realize that the dressing room is taken. Space and interior design by NEW YORKER Architectural Planning Department.