Constellations
See Collection
Aquarius
An ambient light fixture available in each of the twelve Zodiac configurations. An embodiment of the wonders and magic of the night sky.
Aquarius, (Latin: "Water Bearer") in astronomy, zodiacal constellation lying in the southern sky between Capricornus and Pisces, at about 22 hours right ascension and 10° south declination. More information below.
Read More
The Constellation Light System brings together each of the 12 zodiac constellations. Arranged in a finished brass that connects points of ambient light, this system recaptures what I felt looking up at the sky in Waimarama Beach. The end result is an alluring, elegant fixture, in a class of its own.
Custom
If you are interested in custom materials or custom finishes for this or any of our other products we can work with you to create the perfect piece just for you.
Contact Us
If none of the above payment options work for you please contact us to see if we can arrange alternative options.

For more information about our returns and warranty policies see here

Learn more about how to pay at your own pace with Affirm: how it works
Product overview
Brass, nylon, electrical components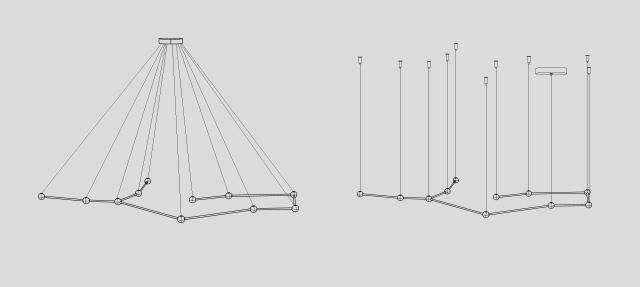 OPTIONS
We have two different installation styles and can help work out which is best for you.
Spec Sheet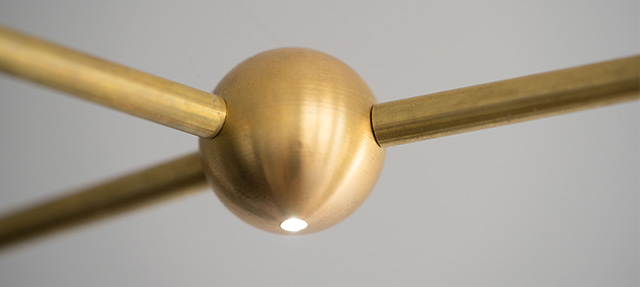 Case Study
The perfect installation for a New York penthouse apartment.
See it
FAQ
Yes we would be happy to build out any specific constellation, reach out to us via our contact page with details about what you are looking for and we can go from there.

Lead times vary depending on the product, see the product page for the most accurate timeframe. We also do have expediting options available for those on a time crunch.

These two products in particular are designed to be sculptural ambient light rather than functional working light. Think of the light from the real stars in the sky, its low level light but absolutely beautiful.

With our brass items we can finish them in a few different ways, typically we wax them which maintains their warm matte finish. The wax will wear off over time especially if handled often. Alternatively we sometimes offer a lacquered finish. The lacquer is a more permanent seal but does gloss the brass slightly.

Yes we ship all over the world. See prices and shipping options at checkout from USPS to DHL. For some of the larger pieces such as the Panel and Chair please contact us prior to purchasing to confirm freight prices.